YB Talks: Matilde Tommasini
26-03-2021
• Dance, Interview
Yardbird Talks continues! In samenwerking met Jägermeister en hun #SAVETHENIGHT project  – waarmee ze het nachtleven op verschillende manieren ondersteunen in deze uitdagende tijden – schijnen we ons licht op getalenteerde creatives en artiesten waarvan de wereld het bestaan moet weten, met verhalen waarvan we hopen dat ze jullie inspireren. Dit keer spraken we met Matilde Tommasini. We spraken Matilde over haar verhuizing naar Nederland om hier te studeren aan Codarts, haar artistieke invloeden en de status van de huidige Rotterdamse dans scene. Foto's door Floor Besuijen. Interview door Marta Pinto.
Hello Matilde! Who are you and what do you do?
Hi! My name is Matilde, I am 23 and I come from Italy. I moved to the Netherlands in 2013 to study at Codarts University Rotterdam and before that, I attended a ballet academy in Italy. Since my graduation from Codarts in 2017, I have worked as a freelance dancer and teacher in Rotterdam but now I am mainly working as a dancer with Amenti collective.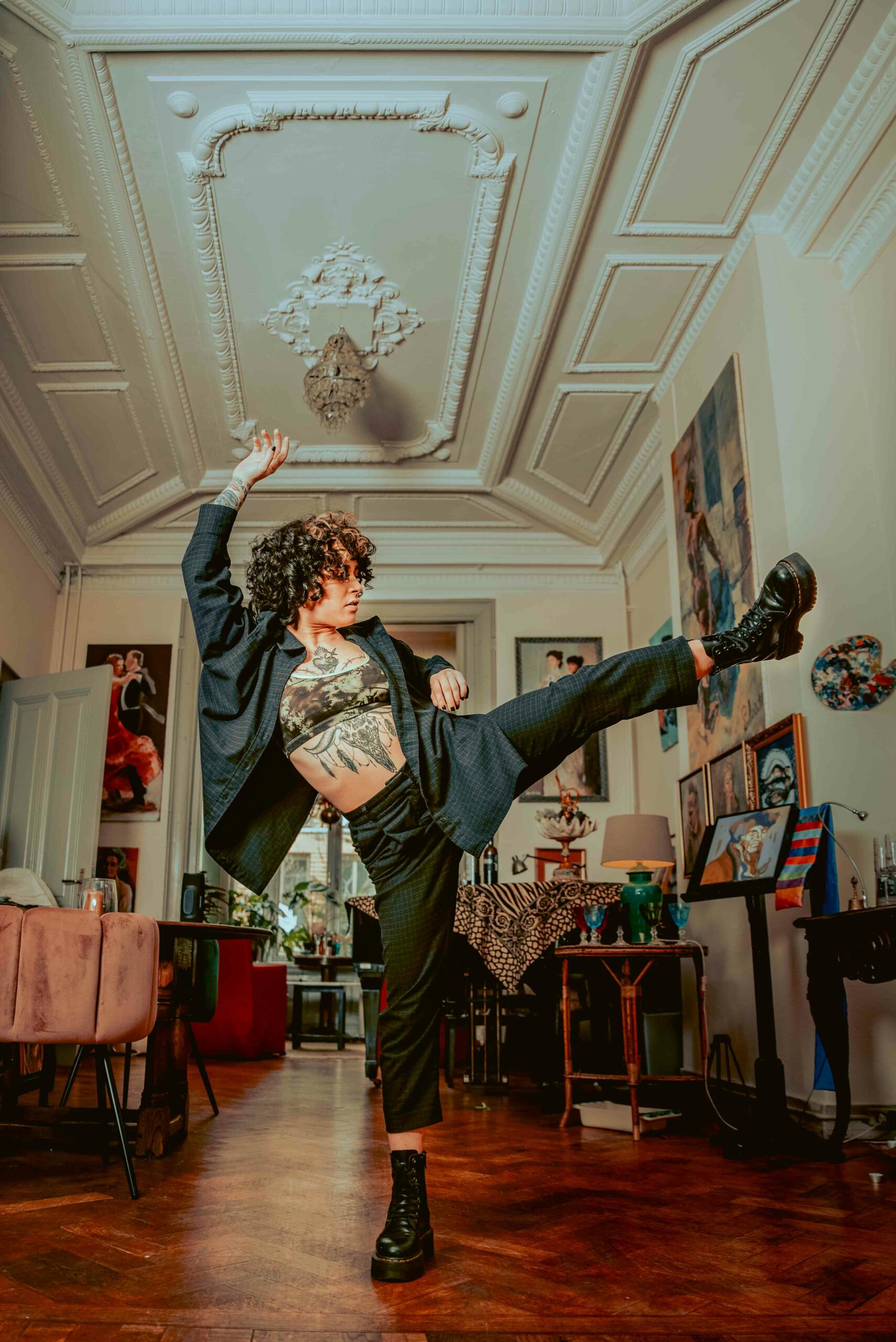 How old were you when you started dancing?
Actually, I was not even three. I remember I started dancing because my mom brought me to see the Nutcracker ballet performance. I saw all those ballerinas and then, that was it! I still remember that moment so clearly in my mind, I don't even know how that's possible. I started super young with ballet, because that's kind of what you do as a kid. And yeah, everyone was surprised because generally I was quite a monster as a child but then in ballet class, I was weirdly disciplined. So, I started when I was three and never actually stopped. I was a little baby [Laughing]!
What made you switch to contemporary dance?
Well, the contemporary scene does not really exist in Italy. Either you do ballet, or you do hip hop. So, I first discovered what contemporary could be when I auditioned for Codarts at the age of 15. At my previous education at the ballet academy, the most contemporary thing we did was acrobatics, which was very weird. By then, I wasn't really into ballet anymore, and I didn't know anything different. I was actually gonna go into acrobatics until my directors suggested I do an audition for Codarts. Once I got accepted and started my classes, I realized I never saw anything like it, because that kind of contemporary dance doesn't really exist in Italy. I was so impressed and excited and felt glad that they took me.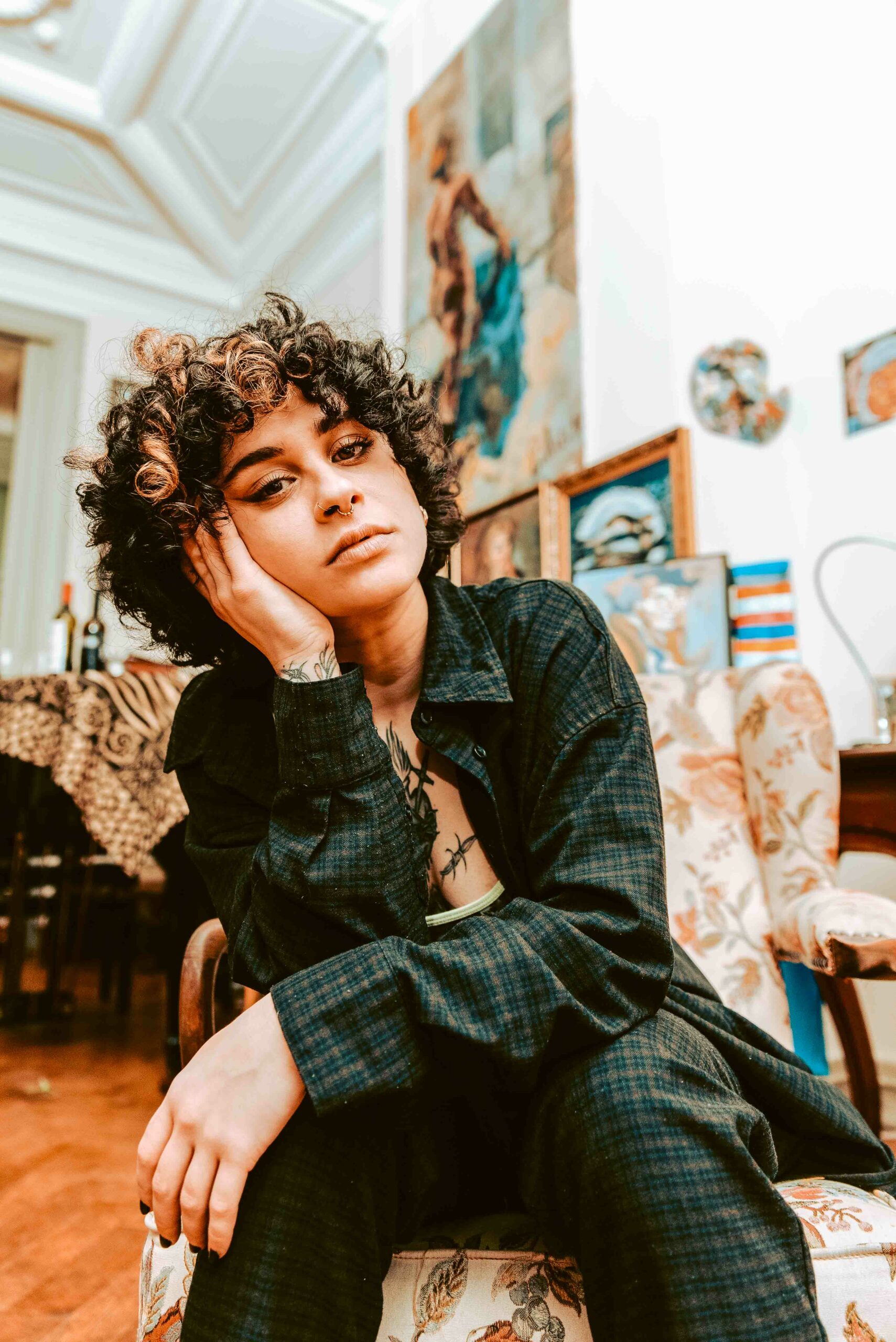 What are you working on at the moment?
I am currently working with the Amenti collective. We are a collective of dancers of different styles and I'm actually the only contemporary dancer. There are people coming from House, people coming from Popping, who eventually took a different route than the Hip Hop life. The Amenti collective is where I did my internship and since then we worked very well together. I found it intriguing also to work with urban artists. It's such a mix! I would say we all experience a mutual creative exchange. At the moment I'm a bit further away from the contemporary dance scene because I feel I'm a bit in between the two dance worlds of urban and contemporary.  There are parts of both worlds that attract me but also parts that I don't relate to 100%.  
As a freelancer, what do you look for in a project?
Well mainly I like working with choreographers that are not super big or who are a bit more hidden, because I found that there is less hype around them. The people are more human and honest and this also reflects in their work. But so far, I have worked in Groningen in a small company where I've been working mainly with freelancers like myself. So we get together and we make something. Now I'm at the point of making my own creation. There has been a lot of searching around because there are many things I don't agree with in the contemporary dance world. It can be very exclusive so I don't really see myself in that kind of work environment. There is amazing work out there but I need to feel good in the environment. After I won this competition (Premio Roma Danza), a big choreographer told me: "It's a pity that you are an artist in these times because when I was young, dancers were more important than choreographers". I find that to be very true, because right now, dancers are very replaceable. You're a bit like a dog. They can just take someone else. Therefore I like to work with people that are more like me and try to build something together as much as possible.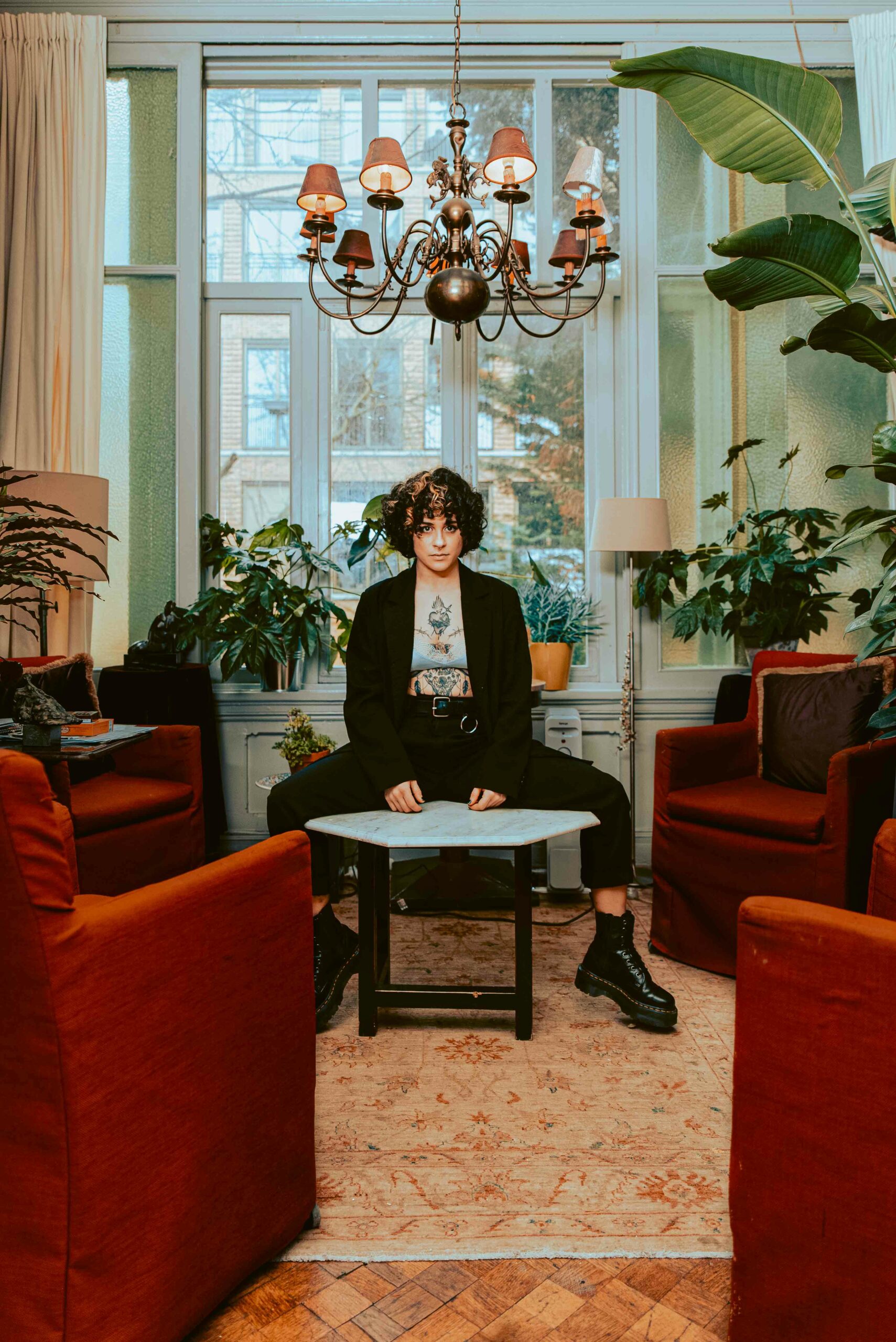 What inspires you as an artist?
I've always been inspired by the little details of people around me. Details that catch my eye. Lately I have been discovering that what I want to express as an artist are not deep life lessons but things that are actually very relatable. I find them also important and inspiring. You can make art out of the simplest things! It doesn't always have to be like: "I'm gonna teach you the essence of life!" So, a bit of everything and nothing can inspire me.
What is your opinion about the creative scene and the dance scene in the Netherlands?
I think there are a lot of flaws in the system but there are also a lot of good things. Especially coming from my country, being a dancer would never be possible. Here, artists eventually do have the chance to build a career, because there are funds for that. There are people who believe in your work and that this is a real job. Back home in Italy, people assume I am a stripper [Laughter]. Here people actually understand my job. So that's definitely something that I appreciate. But yeah, for sure somethings could be better like the way funding is handled and writing subsidies. It's not even about who has the best idea but about who writes the best proposal. It is very competitive and some have it easier than others which I think shouldn't be the case  in the art world. I think there's a lot of privileged places, but also places that have a lot of potential but don't have the right connections. So there are a lot of great things but a lot of flaws, for sure.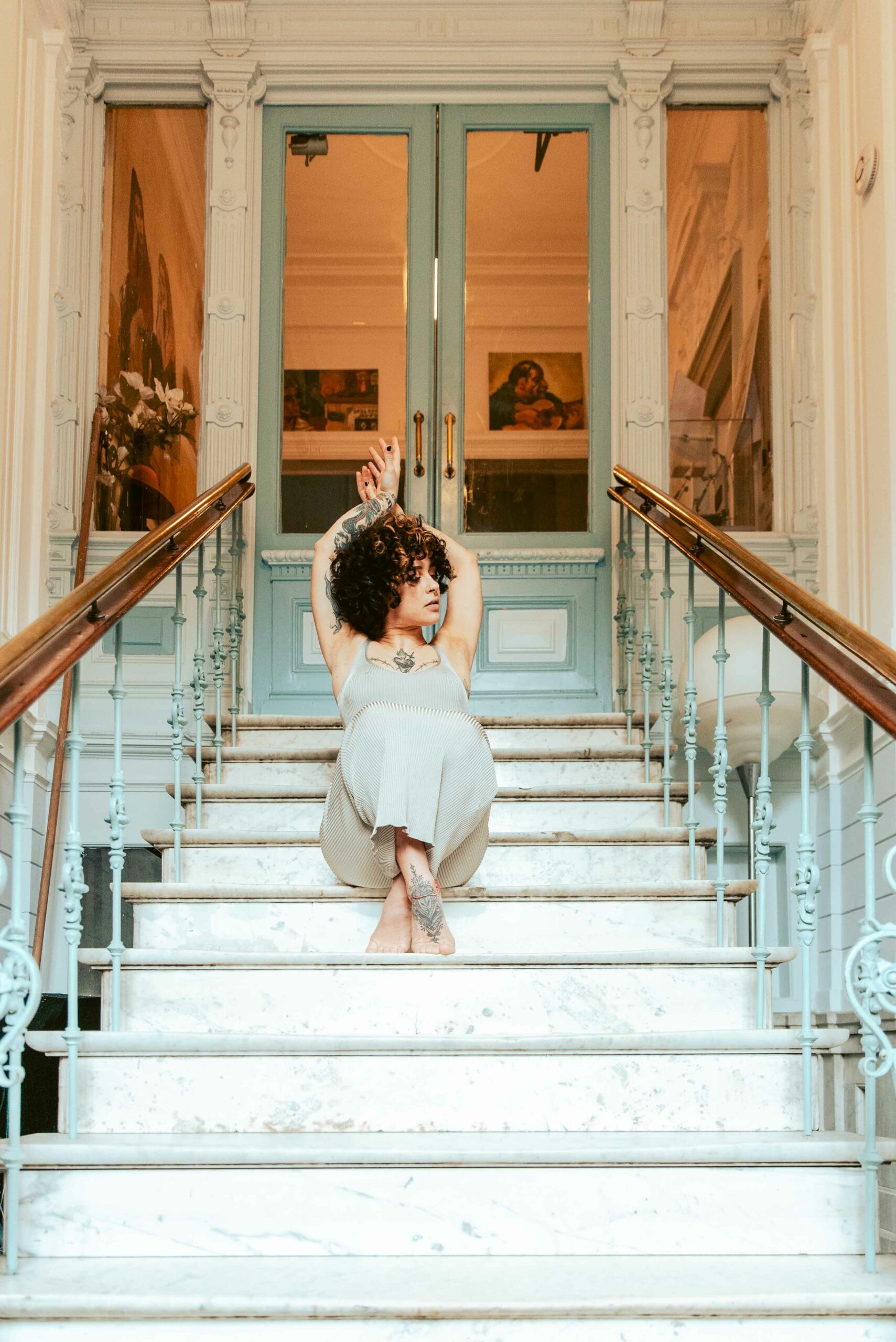 Your dancing always catches the eye in the clubs, do you get inspired by the nightlife in Rotterdam?
I like to party a lot because it's really the only place where when I dance, I'm not working. It's like a way to enjoy dancing without working on it or without having to think of what you're doing and how, and the shape and this and that. So I definitely get inspired by it! Through the nightlife in Rotterdam, I also made a lot of good connections and built many relationships which in the end brought me work. I think that is amazing! I definitely find nightlife inspiring and it reminds me that in this country, there is the possibility to do such things.
What kind of music inspires you the most?
Well, it's interesting because the music I would listen to at parties is not necessarily the music I would dance to professionally. The music I like to dance on, is music I would never listen to at a party. I listen to a lot of Hip Hop because I kind of relate to it, but also because Hip Hop has a big culture behind it. But I would not feel like making a performance on it. The most satisfying music that I've danced on so far was techno, but I would really not want to go to a techno party. But onstage, I don't know what it is, but it works! It has a vibe. I like to listen to Hip Hop for movement inspiration but then on stage, I would use something else to fit with the piece.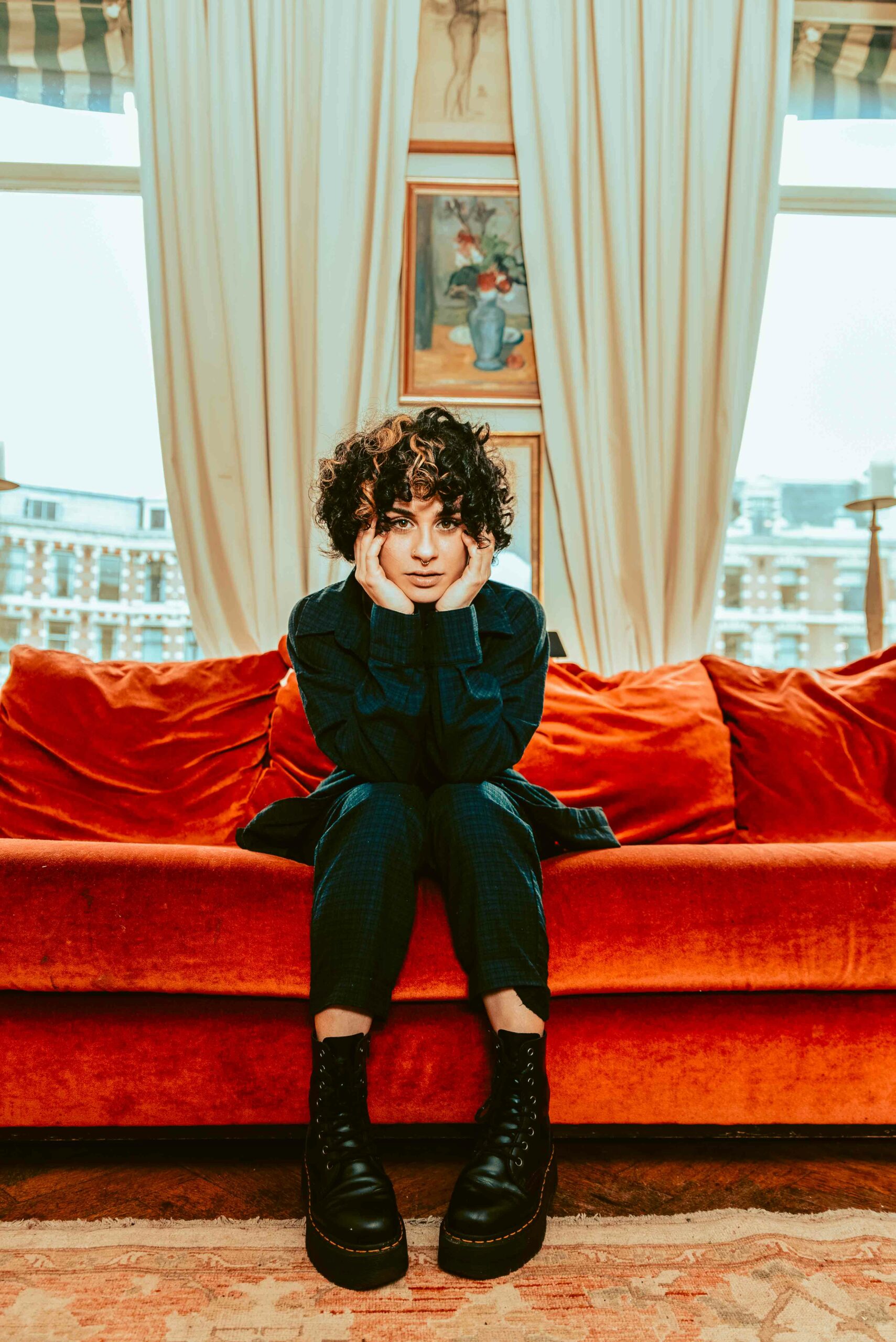 Do you have any favourite spots in Rotterdam?
Throughout my whole Dutch experience, a 100% BAR. I would go to Chips every week. Chips was such a diverse and inclusive space in Rotterdam. There was a mix of locals and internationals and for me it was the first time that I really had this international experience where language wasn't a problem. It was the first place where I didnt feel like a foreigner in an environment where I didn't speak the language. Because of BAR, I made friendships and connections that are still very dear to me. Hip Hop Huis is also very special to me because it's where I started to work as a teacher and met a lot of people. And King Kong because I love their coffee [Laughter]!
What is your biggest personal struggle at the moment?
So far, my biggest struggle has been to make my identity as an artist clear. I am still trying to build my own path and identity. During school you can get so many different inputs but it's important to stay true to who you are rather than constantly searching for a different kind of aesthetic. Stay true to your own journey. Don't deny where you come from and your roots. Sometimes I can get embarrassed of my ballerina and tiaras past but eventually all that past made me into the dancer I am today.
Lastly, do you have any projects coming up this year?
Ah, yes. There are plenty! I can't say too much about it though…[Laughter] With Amenti Collective we have one main project around August. We're going to make a piece and I can say it's going to be all women! So, we are very pleased. And maybe I will do a tour in Asia with a friend but it's hard to plan in these times. I have my own project coming up as well but yeah, I can't say too much.