YB Talks: Sky Feliz
10-10-2021
• Music
Yardbird Talks continues! In collaboration with Jägermeister and their #SAVETHENIGHT  project – supporting nightlife in various ways during these challenging times – we shine a light on talented creatives and artists the world needs to know, with stories we hope will inspire you.  This time we talked to the amazing Sky Feliz about the passions and inspirations behind her music and how Sky experiences being a female artist in the Rotterdam music industry. Photos by Floor Besuijen. Interview by Marta Pinto.
Hi Sky! Can you tell me a little bit about yourself?
Yeah, sure! I'm Sky Feliz and I'm a singer songwriter and producer. I studied both music and theatre so I have a bunch of performance baggage filled with different art forms and ways of expressing —  which I believe have made me into the artist I am today.
How did you start getting involved in the music industry?
When I was three years old, my mom dropped me off at this music school, and suddenly, I felt completely in my zone. I was so happy! Obviously, it was just kids playing around but that's where my love for the arts started. Around 10 years old, I started participating in a lot of singing and dancing contests, as well as having an all-female band where I would sing a lot of Avril Lavigne. (Laughter) From then on, I focused on getting into an education which could offer me different artistic disciplines. An education where I could expand my interests and creativity while also studying — which I hated! (laughter). That brought me to Codarts where I could study both music and singing but also theatre, performance and dancing.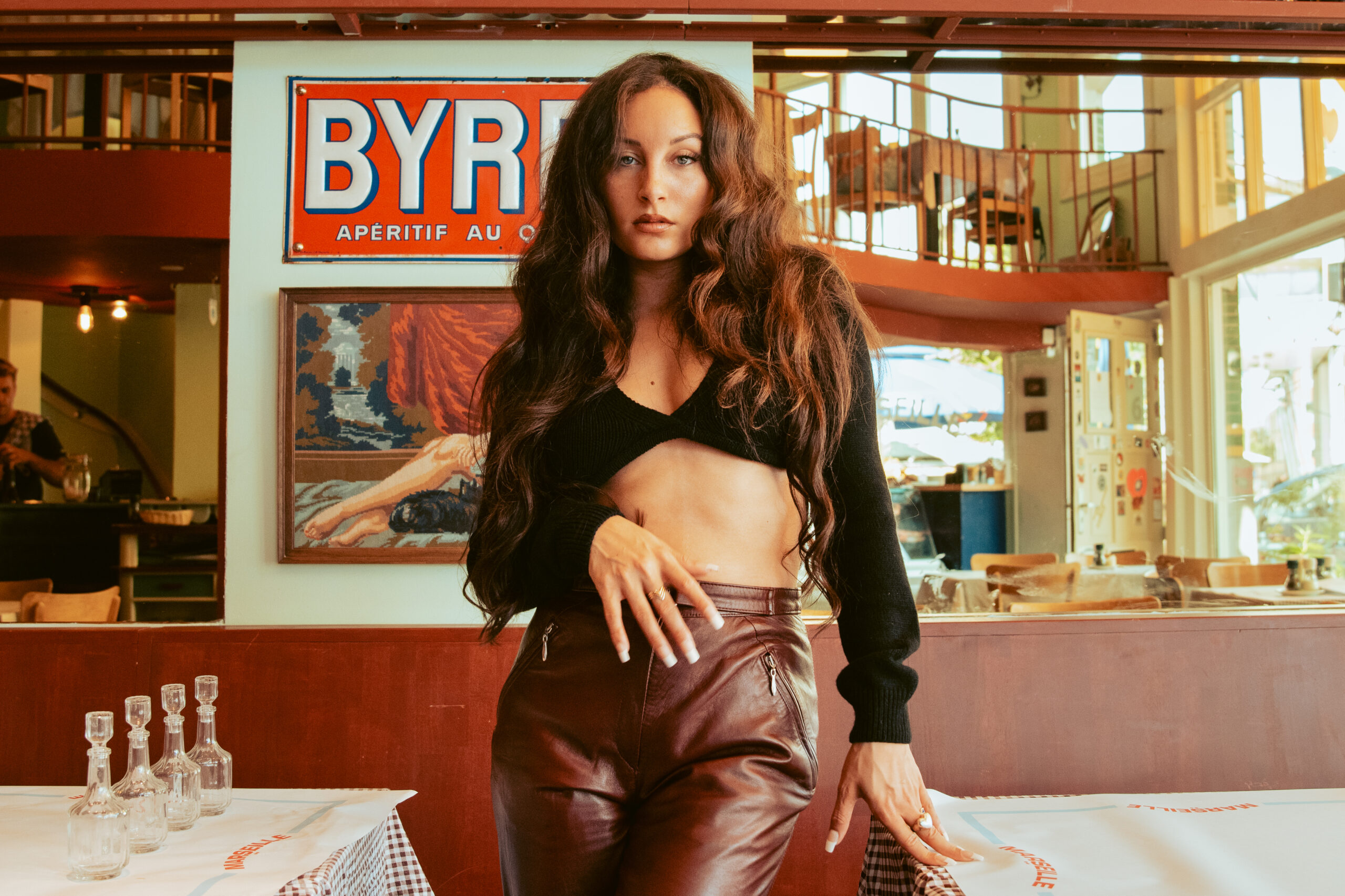 What did you do once you graduated?
After school I did some big productions, focused on my music and started working on my producing skills. I really want to produce my own music and understand the language necessary for a better work flow in the studio. Because of that, after my graduation I completed a full course in music production. However, I'm still collaborating with amazing producers who work to take my music to another level. Now, I am really investing the time to work on my music and find my own sound. That is why, it has also taken me this long to release my song.
Can you describe the inspiration behind your first single "High"?
"High" is literally about all the types of high or things you get high on. Not specifically from drugs, but for example, the high you get when you are in love. Or the high you get when you feel empowered, confident and connected with yourself or the people around you. In my song, I wanted to express that, when my partner would push me away, I would gravitate even more towards them. That created an extra high for me as I am driven and excited by imperfections. I think of myself as a strong and outspoken woman and overall, I'm not an insecure person, but in some of my relationships I just loose a big part of that confidence. But let's end it on a positive note. I always regain my strength. And at the end I'm the one who comes out on top. Let's say I know what I want, and what I don't want. (laughter)
What inspires you the most as an artist?
For me, what's most inspiring is when artists are not only showcasing one expertise, but are showing a complete concept or a brand which visually and sound-wise just warms and electrifies your soul. There are many amazing singers and musicians, but those who portray this complete creative and artistic package are the ones who inspire me the most.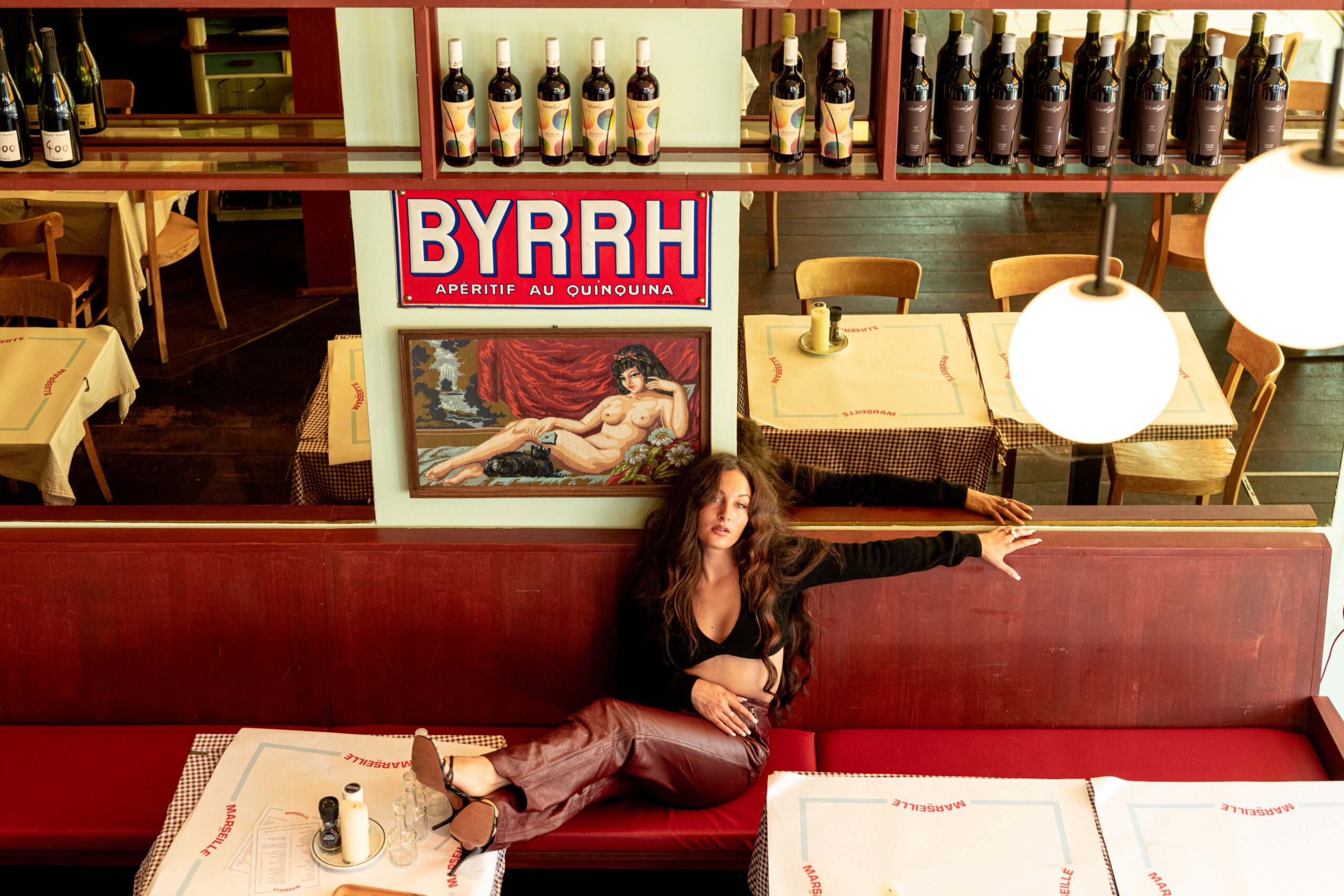 Can you give an example of an artist that inspires you?
There are a few artists that I gravitate more towards because of their ability to create an overall brand. For example, artists like Nathy Peluso, Rosalia and FKA Twings combine their music, styling, art and dance into a complete concept or overall feeling which pulsates and leaves a mark with the audience. I am inspired by power women who bring a combination of various creative assets. This is what inspires me and what I aim to deliver as an artist. When I was young, I was always very inspired by the vocal powerhouse divas like Whitney Houston, Mariah Carey and Christina Aguilera. So, I guess now, it's all of these inspirations combined… and many more of course.
How do you experience being a woman in this industry?
Mostly, I feel I can be very free with the way I portray myself and the way I make my music. However, sometimes there are discussions about female artists regarding showing too much skin. Either you're being too provocative or not enough. So sometimes I feel like I'm also being judged, especially when I am feeling confident and want to express myself fully. At the moment, I think female artists are very powerful. We are rising from the fucking ashes and I've seen so many women bringing amazing things to the table!
As an artist, what would you say is your biggest struggle at the moment?
My biggest struggle at the moment is balancing the more dull but necessary tasks like paperwork, in combination with having the time and space to be creative and free. As an independent artist you are always working on every part of your business. It consumes a lot of energy which I would much rather spend on my art.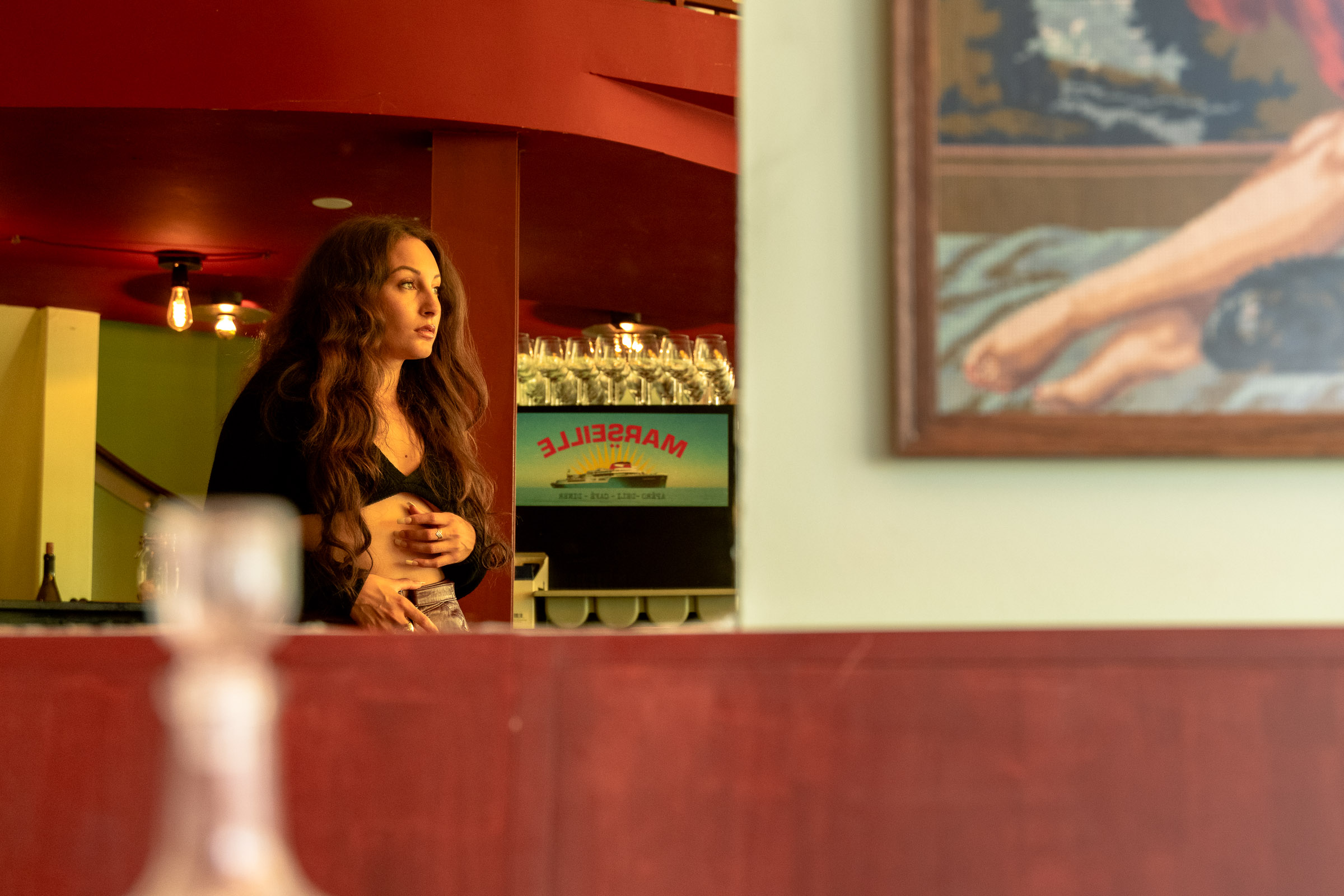 Can you tell me something quirky about yourself?
I have this thing that I create alter egos that pop up sometimes in random occasions. People ask me to do these voices which either they find funny or fucking annoying. (laughter) I love to entertain my friends and the people around me, and my motto is that sometimes you have to be ugly. I love beauty, sensual energy and femininity, but if I feel you cannot be ugly and dare to make fun of yourself, then we cannot connect. That is something I also like to incorporate in my art, for example sometimes I choose a sound that's not perfect. It's a bit pitchy but it fucking works, so I use it. As I said, I love imperfections!
What is your opinion of Rotterdam and its creative scene?
I think Rotterdam, is one of the only cities at this moment where creatives can build their own brand without any suppression. There are a lot of platforms within Rotterdam where you can start as a young artist. Rotterdam is so chill! It speaks for the people that live there, because everyone is doing their own thing and no one is walking around presenting themselves as the best of the best. People are just creating and fighting, and people are cheering for each other, and that's something which speaks also for the creative scene.
What are your favourite spots in Rotterdam?
I love Witte de With. It's a place where I used to spend a lot of my time drinking and hanging out with my friends. You can just have a drink there or go to the club after a hard day of work. And last but not least Vroesenpark. Yes, laying in the sun or having a barbecue at Vroesenpark!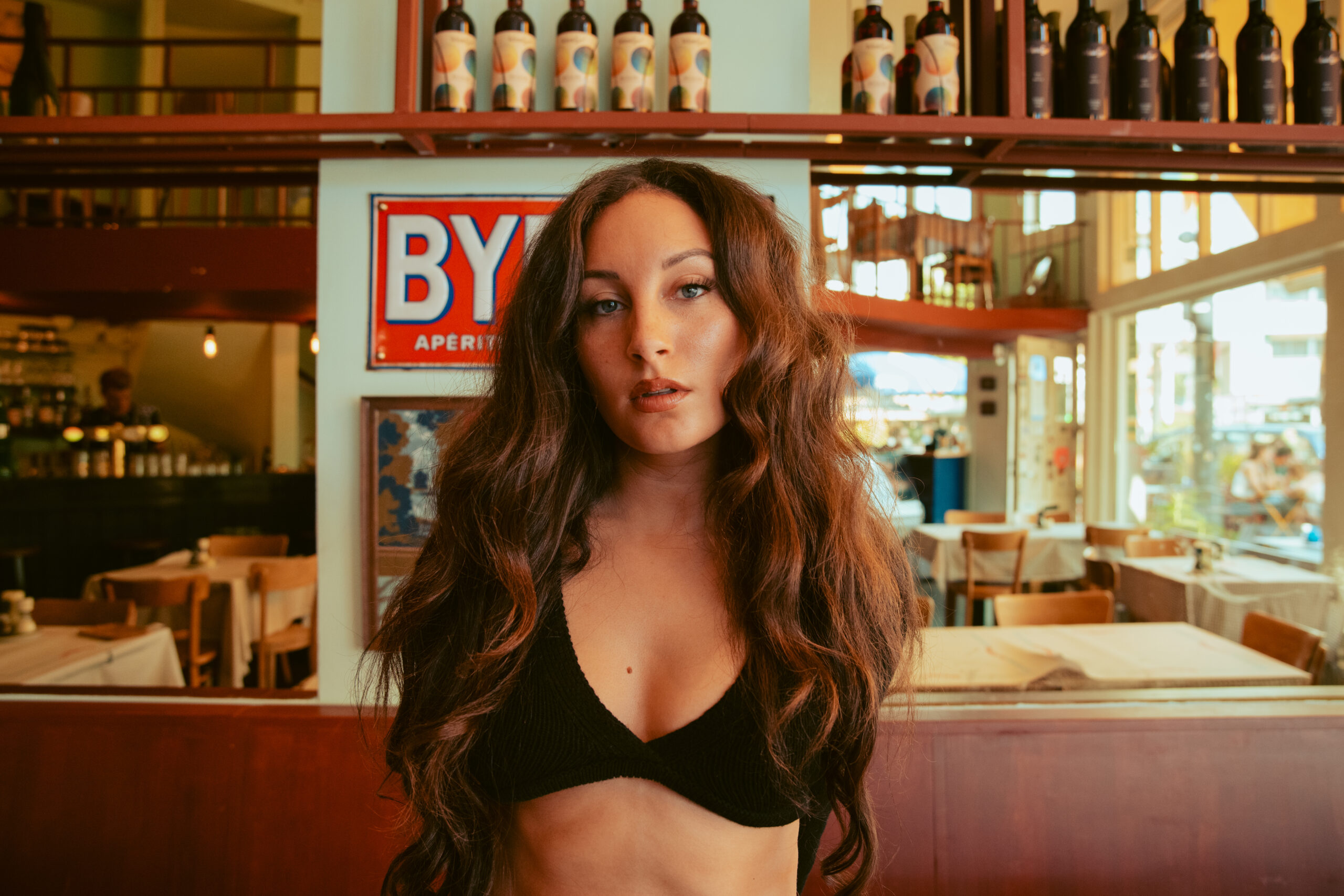 What was your favourite concert ever?
Oh! It's hard to say because they are all so different. I'm a huge Ariana Grande fan, she is through the roof! She's the Mariah Carey of today. Her vocal ability is insane. I went to her concert and I was blown away! I also carry this big love for experimental electronic music combined with R&B so naturally I fell in love with James Blake at his set at lowlands festival. I can go on and on about my favourite concerts because I love a lot of different genres. Just before the pandemic, I was gonna see Greta van Fleet but the lead singer had to cancel due to vocal issues. They are amazing… and great performers. I would love to go to Nathy Peluso, of course. And Rosalia is also a powerhouse I would not want to miss. I also went to a festival in Belgium and saw Tame Impala. It was so intense! The lights, the music, it was crazy! It felt like in a trance.
With so many influences, how would you describe your music?
The music that I like to write and produce myself, are more a mix of Pop and alternative R&B. But then again, I love to write my music very freely. I want to make an album that is connected from the beginning to the end. If I feel like, I want to be able to release a very cute Pop song tomorrow, and then a dark sexy R&B track the next day. I mean, Pop music is such a broad genre.
Do you have any projects coming up?
Yes, I am just about to release my new single "Try me". It's going to be something different, but it's still going to be Sky Feliz. I am especially excited for this one because it will be released along with a music video which tells a story with a "short film" aesthetic. The video shows a women on the path of self-discovery and the strength she uncovers. For the concept, I was really inspired by Luca Guadagnino's movies and how he romanticises simple images — bringing in a kind of sensuality to them. I wanted to create a surreal world where the main character is searching for a better version of herself with a humorous undertone. For those who have a good eye, you can spot a few references from other movies. In relation to my previous single, the styling shows almost the complete opposite but it still has the signature of Sky Feliz. I developed this concept about a year ago and have just been fine-tuning it together with an amazing group of people. I hope that it's something that people don't expect but that they're going to love. I really want to surprise people. I love it so I hope you guys will love it too!